NEWS
2023
New show "From Below" - 16th November
There is a new show confirmed for mid-November together with Isole and Ophis. Please save the date for a load of concentrated Doom Metal! Facebook Event:
From Below
.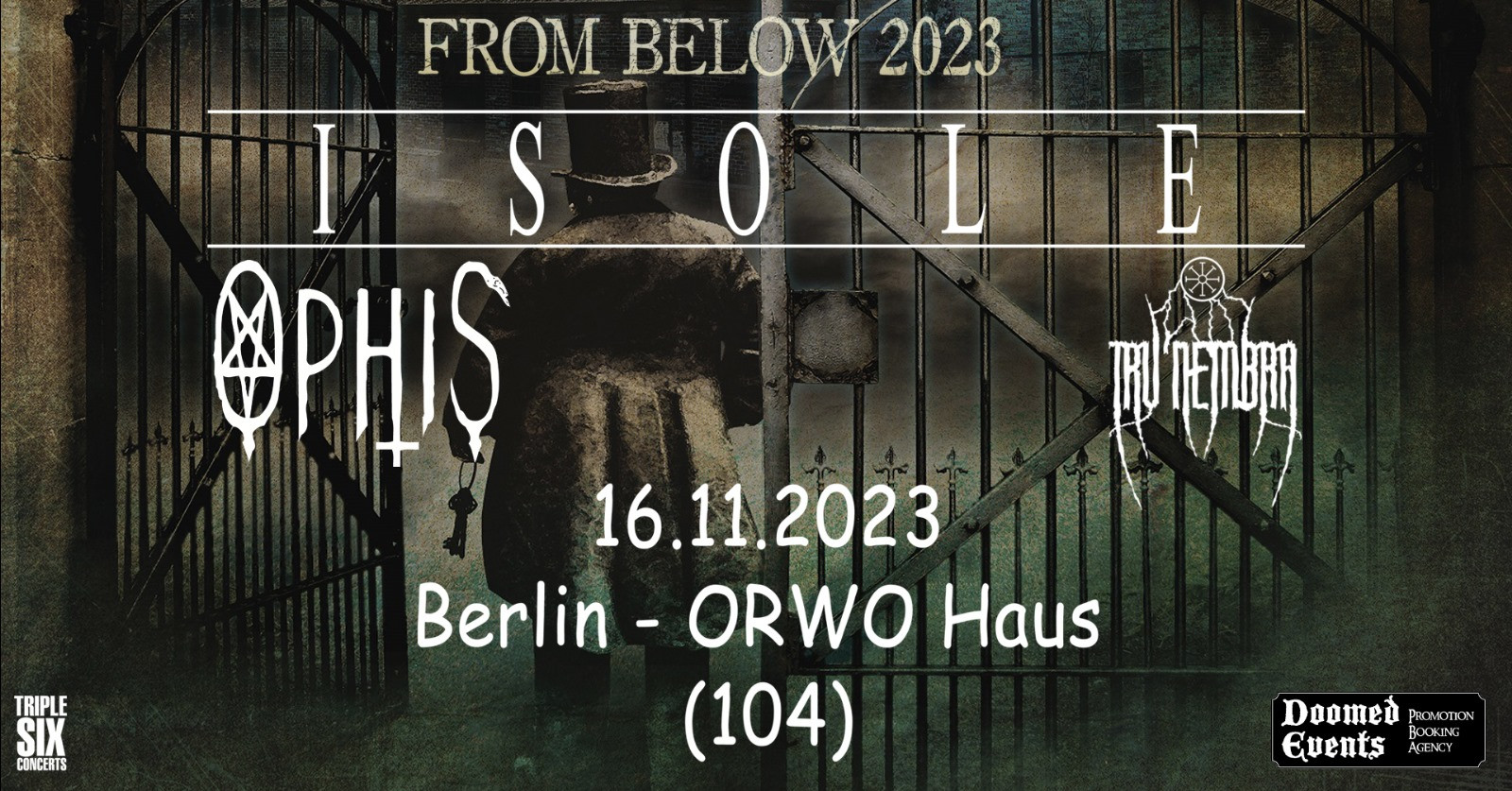 -30.10.2023
Walpurgisnacht show - retrospective
Walpurgisnacht was a blast! Thanks to everyone who attended. Next show will be the
Into The Pit Party
on May 20th, save the date :)
As a souvenir of our last show, check out the awesome photo by
Phrenetica
below (photo by Phrenetica / editing by us).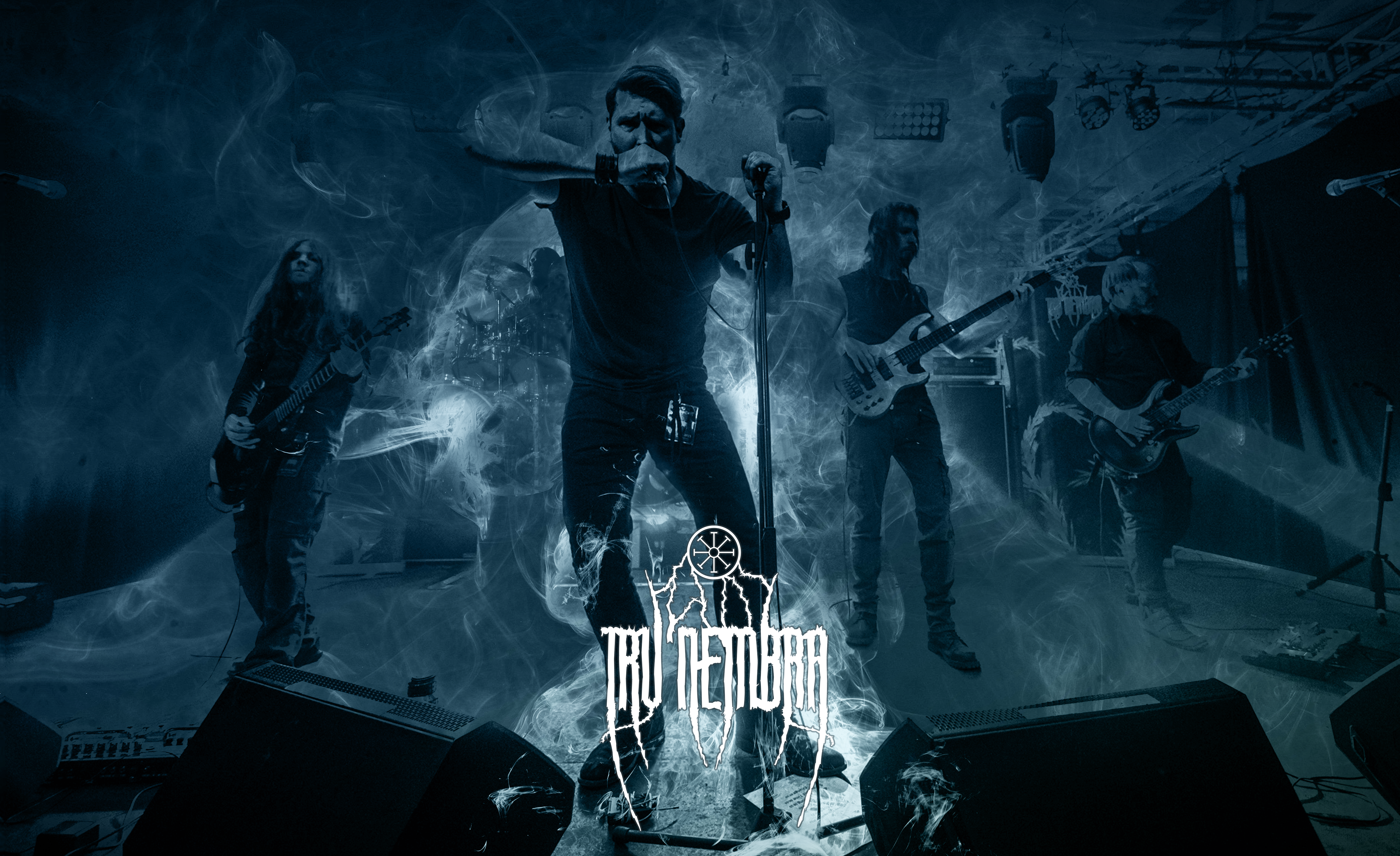 -02.05.2023
New shirts arrived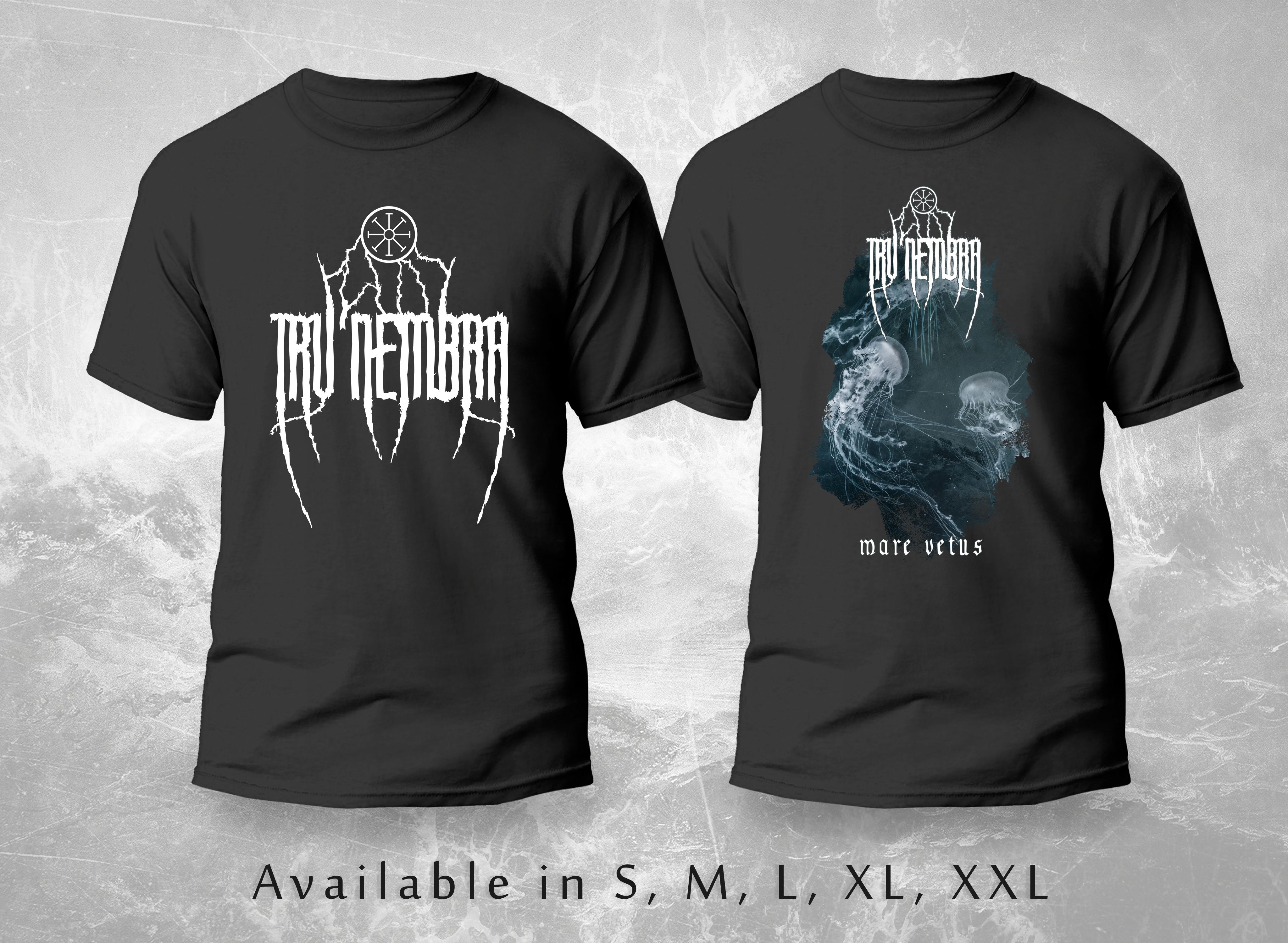 -28.04.2023
New show at Walpurgisnacht
With excitement we want to inform you that we are going to play on the
Walpurgisnacht Vol. II
in the Orwohaus Berlin on Sunday, the 30th of April 2023.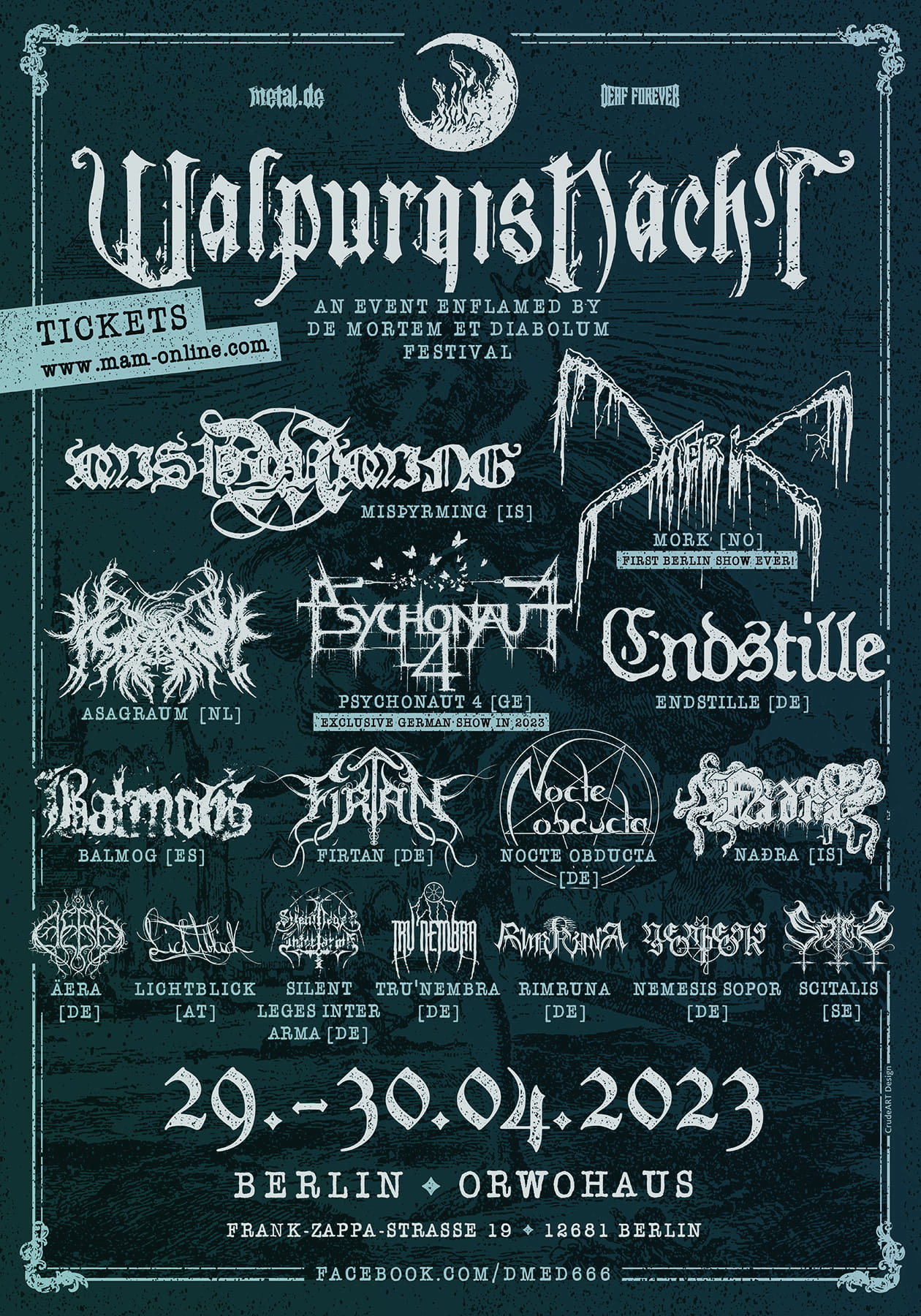 After a long pandemic break we hope to see a lot of people there. Come around and see us! We are going to play as the Opener pretty early on Sunday. Below you can find the running order.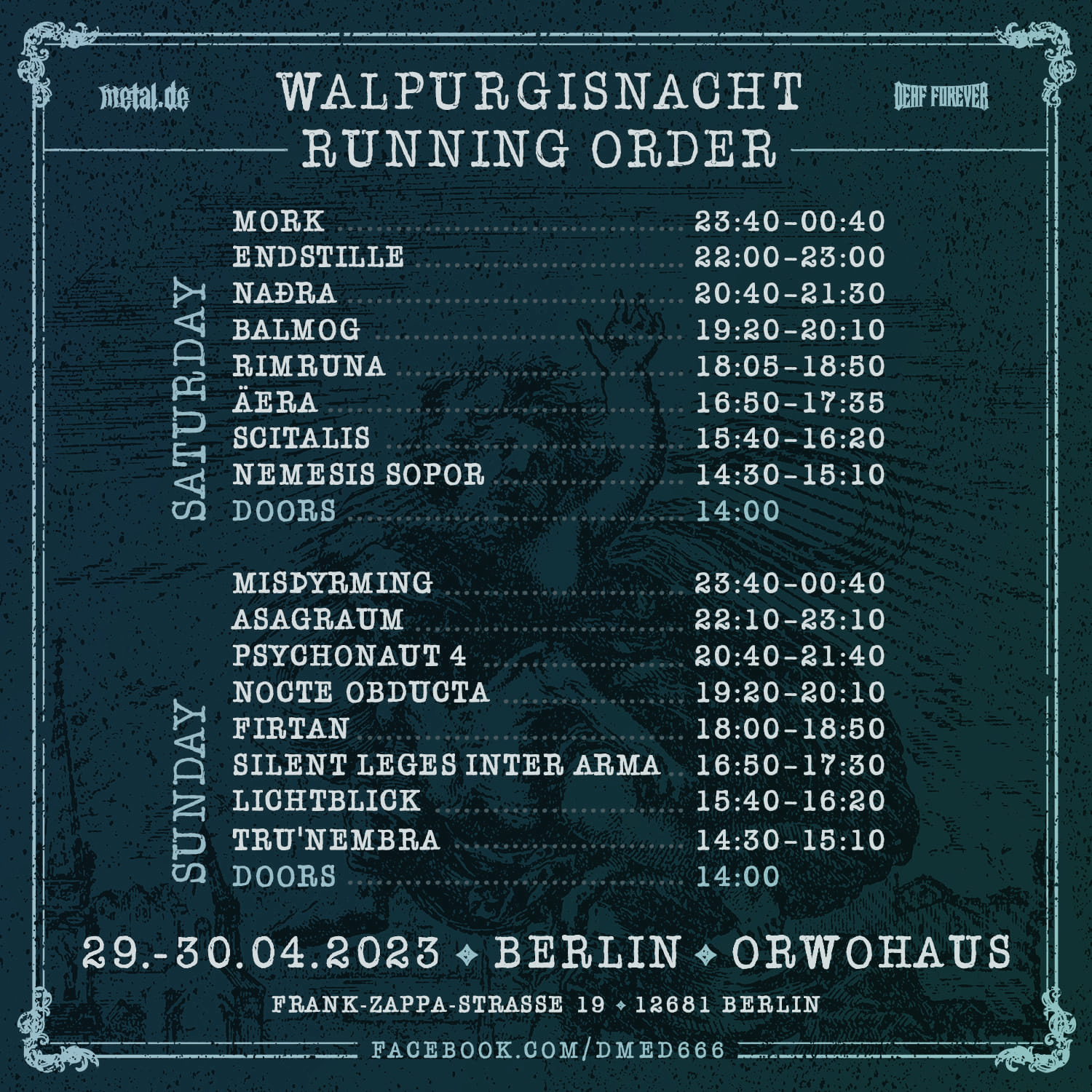 -18.03.2023
2022
Tru'nembršu Beer
Since today, we have our very own beer brand Tru'nembršu :)
Get a taste of the malty sea at one of our next upcoming live shows, cheers!
-29.10.2022
2020
Album Release Today
Finally, the album is released and available on
bandcamp
as well as on all the other usual digital platforms, go and check it out below and tell us what you think!
Spotify
iTunes
Apple Music
You can purchase the album on
bandcamp
in digital as well as in physical 6-page digipack form. The t-shirts are coming next week.
Full album on Youtube:

We would like to thank the following persons who helped us to make it happen:
- Fabian Moreau for drumrecording help
-
Matthias Schilling
for audio guidance, mixing and mastering
-
Joel Filipe
for the album artwork's front photograph
- Stefanie Renner for the band photographs taken live at the Orwo-Haus Berlin
-
Mikko Tarmia and Frictional Games
for the ambient intro to the song "Abyss"
-06.11.2020
Album Release on 6th of November 2020
The digipacks arrived today and we have decided to finally release the album on the 6th of November 2020. The date was choosen due to bandcamp's friday event where 100% of a products purchase value is going to the band directly without any bandcamp-fee. So if you would like to support us even more,
go and check it out on Friday!
:)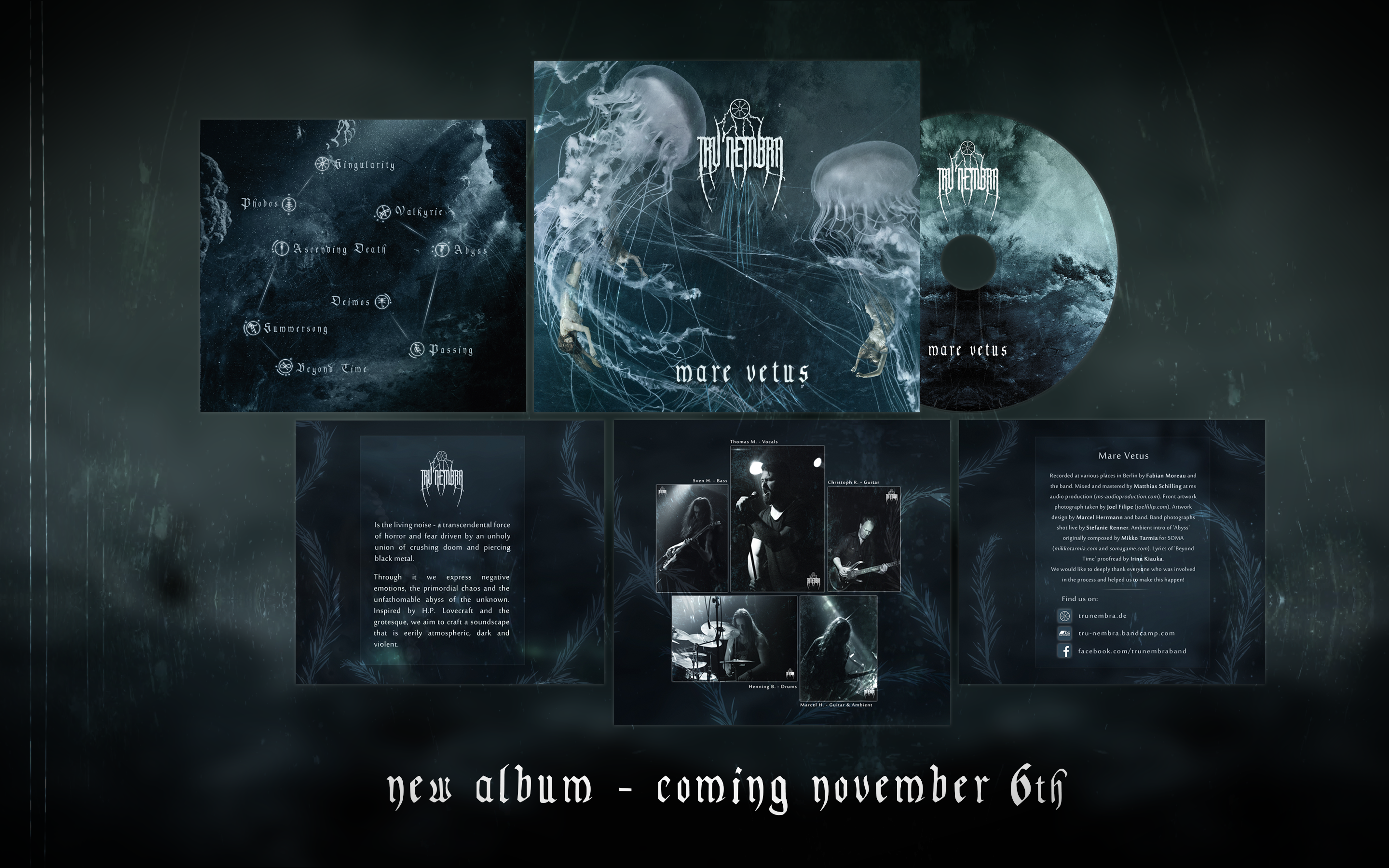 Apart from bandcamp we plan to distribute the album on all the other regular music platforms (Spotify, Youtube, Amazon Music etc.).
-30.10.2020
Beyond Time Lyricvideo
As a teaser for our upcoming album, we have produced a lyricvideo. Go and check it out below:


The song will be featured on Mare Vetus. A releasedate for the album will be announced shortly together with some preview photographs of our planned 6-page digipack physical package.

-20.10.2020
New Album Name and Artwork
Today we would like to introduce you to our upcoming debut album's artwork and name: Mare Vetus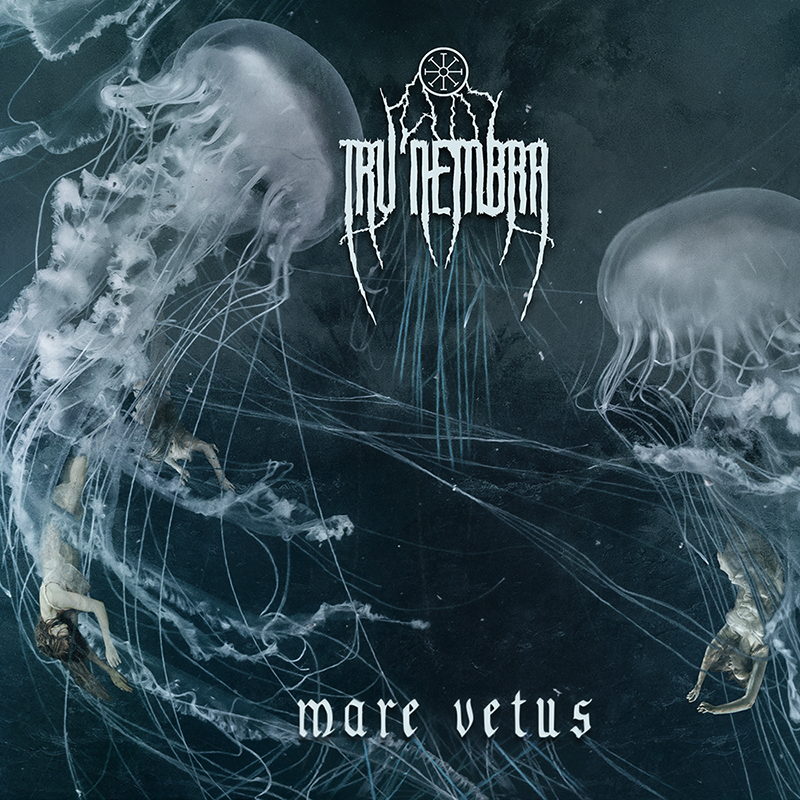 We hope that you enjoy! More news coming soon!
-15.10.2020
Studio Update
The albumproduction is coming along nicely. Last weekend we spent an afternoon in the studio of
Matthias Schilling
in order to finetune the sound. Here you can find a sample of the upcoming release performed by Mr. Lovecraft himself (RIP). We hope that you enjoy!
-02.09.2020
New Rehearsal Room
We finally found yet another room for rehearsing as we had to leave the old one. It is located in a lively area in Berlin at the tip between Kreuzberg and Friedrichshain.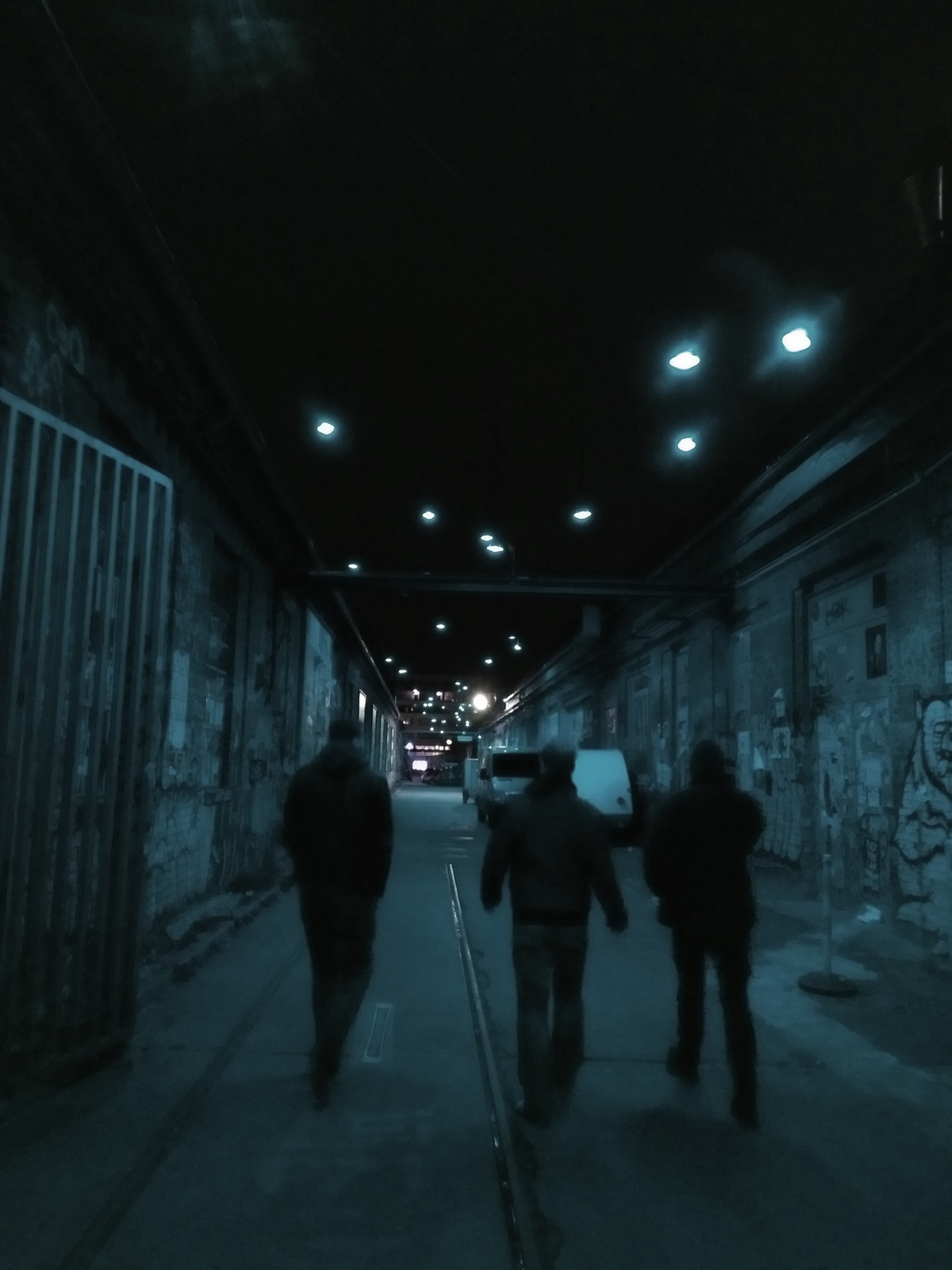 Expect some more footage to arrive from there soon.

-06.03.2020
2019
October Gig
After months of silence (which we spent finding a new rehearsal room and recording our debut album), we would like to announce a new upcoming show in October in the
Blackland Berlin
.
Come around and see us live!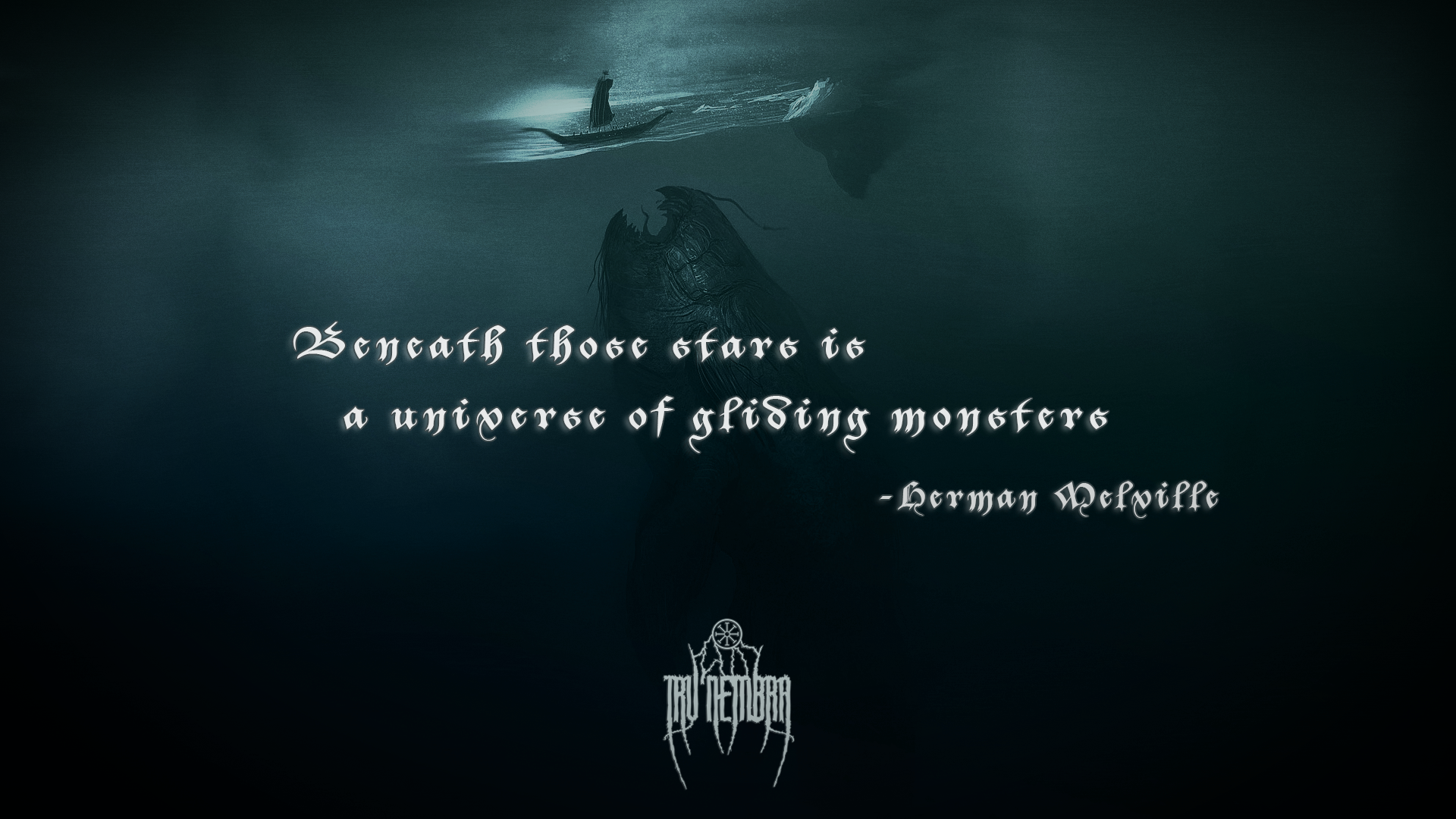 -20.07.2019
2018
Endtime
Last show we managed to capture some live footage which we would like to share with you. Enjoy an old Katatonia classic "Endtime" !


-13.11.2018
Nox A Carnival vol 6
We had a great show at Nox A Carnival vol 6 last weekend. Very sympathetic organizers and a cool and energetic crowd in front of the stage!

Apart from live footage that we could capture (results of this to be shared soon), we also had the opportunity to take part in our first interview! You can find the full interview here:
Thank you again Janne Vuorela & Team for the opportunity.
-11.11.2018
Metal Attack vol 7
And yet another awesome gig has passed, thanks to all the attendants!

Photograph by courtesy of
Gosia Budig
, check out her
website
, she takes great photographs. Next show will be at the Drugstore in Schöneberg -
"Nox A Carnival"
see you there!
-19.10.2018
FÍte de la musique
Another awesome gig has passed. Next show will be at Slaughterhouse,
"Metal Attack"
see you there!
-28.06.2018
Orwo Backdoor Party
Thanks to everyone that attended the show. We know it was late that evening! :)


Next gig probably on 21st of June at the FÍte de la musiqe (Blackland Berlin).

-07.03.2018
2017
Nox Arcana Retrospective
We would like to thank everyone that came by and attended the show as well as the crew of the Nox Arcana Event at the Drugstore Berlin. We had a great time and even managed to record some live footage on stage.


Looking forward to see you at our next gig in March 2018!

-03.12.2017
T-Shirts
We are proud to announce you our first official merchandise product: A T-Shirt. Currently we are still working on getting them ready for the next show but some testprints already look promising.


-17.11.2017
Confirmed Show
We confirm to play at the Backdoor Party of the Orwohaus Berlin on the 3rd of March 2018.

-15.11.2017
Upcoming Shows
| Date | Location | Event | Link |
| --- | --- | --- | --- |
| - | - | - | - |